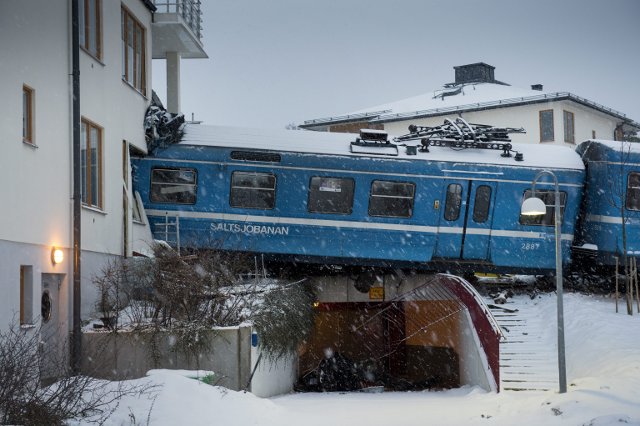 A cleaning lady amazed the society after she stole a train and crash it into a house in one of Stockholm's suburbs. The accident happened in the early hours on Tuesday, January 15th.
The woman is 22 years old and she works for the cleaning company hired by the transport group to clean the trains. She was taken to the hospital with serious injuries. Luckily no one in the house was hurt and there were no passengers in the train.
Police investigates what are the reasons for the actions of the cleaning lady. It is not clear yet what made her steal the train neither how she managed to get the keys to start the engines. The machine was in the depot of Neglinge station. The woman managed to drive the train at 80 kilometres per hour and this made the machine bolt off the tracks. It crashed into the house after hurtling in the snow 25 metres.
The residents of the house were evacuated for safety reasons. Ulf Lindgren, a police spokesman said it was a miracle no one of them has been injured. The police officers are still wondering how to get the train out of the destroyed house.
« « previous post: Low Temperature Machine Washing Connected with Health Risk | next post: Helicopter Hit a Crane in Central London – Two Dead » »