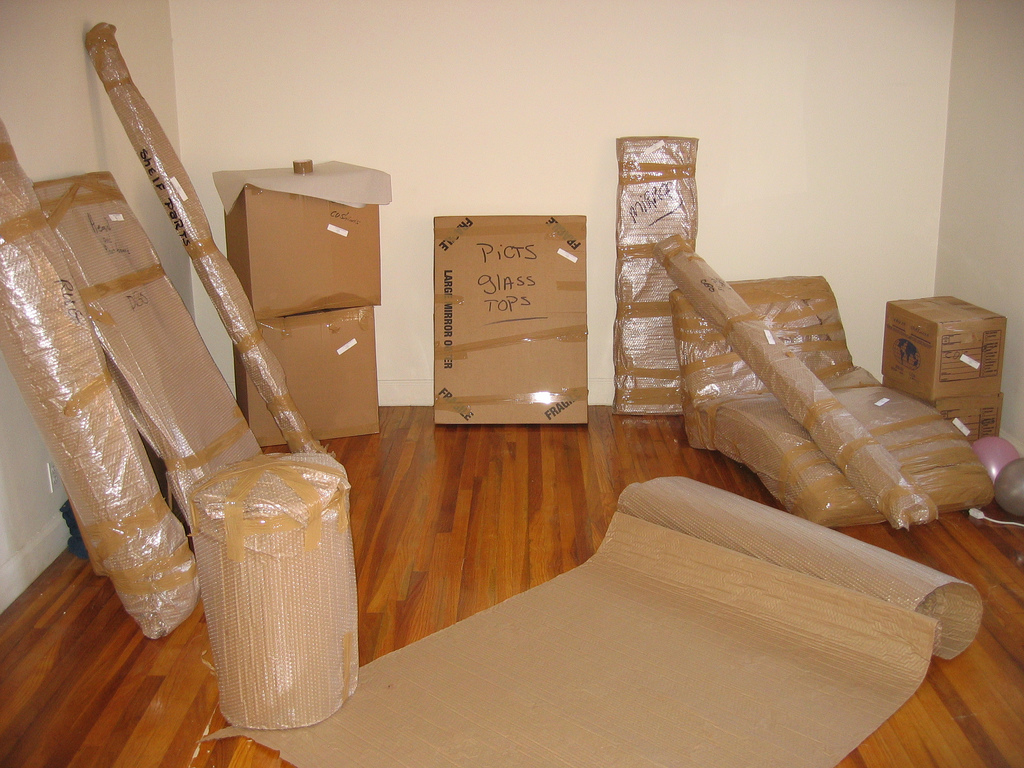 As a startup owner, you know you're doing good when you're moving to a bigger and better space. Nothing feels better than seeing your business grow and having the opportunity to bring in more people means the arrow is pointing upwards. You've found your new office and it's time to pack things up.
If you've moved into a new house before, you know how difficult it can be to transfer all of your possessions from one place to another.
The same thing goes for relocating your office. There's too much to worry about and it can be taxing both physically and mentally. Owning a business is already a daunting task and you want to reserve your precious resources to the growth and operations of your company. If you don't want to deal with all the stress involved in moving to a new space, then you should consider hiring an office removalist specialists.
Here are the 5 reasons why you should let the professionals take care of moving your office.
They know how to handle your possessions
Office removalist specialists know their way around offices. They're aware of what equipment they need to disconnect, what fixtures to remove first, and how to handle fragile instruments carefully.
You wouldn't want just anyone to handle your office peripherals like keyboards and monitors, would you? Professional removalists have specific instructions on how to handle not only delicate items but also vital documents that contain sensitive company information.
This means less broken goods and fewer documents to worry about when moving to your new office.
It's convenient and hassle-free
Moving a large business takes complex moving strategies.
Office removalists can break down the process and simplify your move to your new office space. This frees up your time, energy, and other resources to focus on more important matters. There's no need to worry about reorganising everything once you arrive at your new workplace. The professional moving team will set up an efficient moving schedule and arrange your items accordingly.
They'll conduct surveys to understand your business needs and what your expectations are once everything is all set. The added benefit here is that your workforce can acclimate quickly to their new work environment since they won't be dealing with a disorganised office. You'll feel as if you never left your old office space when you hire a professional moving team.
Learn How to Clean Your House Before Moving Out.
Allows you to continue your operations
There's no doubt that moving to a new office space can hamper your company's operations. This can result in reduced revenue and affect your company's growth. When you hire professional office removalists, they can create flexible moving schedules to ensure that your company's operations remain unaffected. You don't need to pack everything up at the last minute because they'll do all of the work for you.
Unwanted downtime is a part of relocating to a new office, but that doesn't mean you should sacrifice your operations for an improved workplace. You can even choose your preferred moving schedule so you can keep your business running smoothly while they conduct the removal process.
It keeps things organised quickly
For any business, time is of the essence. You don't want to waste your time organising stuff here and there when you can use that to focus on improving your operations. Professional office removalists can sort all of your items in a safe and efficient manner to ensure quick transport. The faster you can arrive at your new office, the better it'll be for your business.
A professional moving team will handle everything from pre-packing, large-scale delivery, unpacking, and finally setting up your new workplace. Their trucks come with tail lifts and ramps for easy loading and unloading of even the heaviest office equipment. A fleet with such capabilities means that your new office will be ready much faster and you'll be able to resume operations quickly.
How To Keep Items in Storage Clean and Preserved
Provides safety and insurance
Accidents come when you least expect it, especially during the moving process. Disaster can strike at any point in time and damage done to your office equipment will lead to unwanted repair costs. Working with a professional moving team ensures that all of your office equipment is handled safely while providing mover's insurance. The last thing you want is to arrive at your new workplace with damaged office equipment.
Having mover's insurance gives you peace of mind during your office relocation. Knowing that all of your equipment is handled by professionals means you're reducing the risk of unwanted damage to any of your servers, computers, and other electronic devices.
Hiring an office removalist will go a long way towards helping you take that next step. If you want to relocate to your new workspace in the quickest, safest, and most efficient way possible, consider hiring a professional moving team.
Thanks for visiting Cleaner Confessions.