If there is a practice that keeps adding value to a piece of property, it is the act of cleaning it and then keeping it clean. The people with the tidiest homes say this a lot and aloud. You have to have some sort of cleaning regimen to remove the debris from your house that comes inside every day.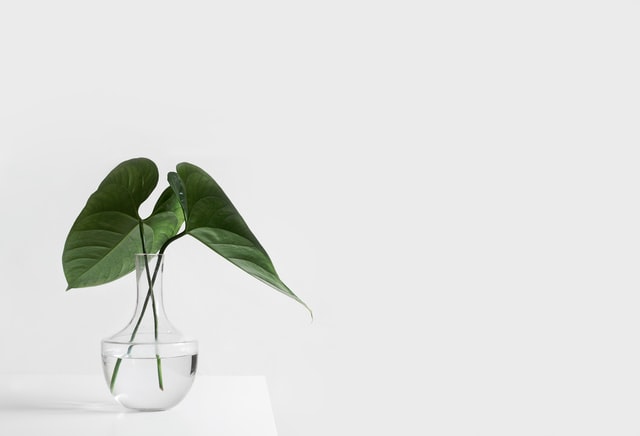 Simply, there is no benefit or virtue hidden in letting the house be and then setting aside time after a fortnight or so.
By this time, we have agreed on having a cleaning regimen that deals with spaces and places of a house that are often used and occupied. Of course, no one expects you to go on a cleaning spree each day, you can always opt for a smart approach.
For many people, home cleaning is a ritual to make their places free of all the dirt and debris. But according to experts, average homeowners can make a great time at their homes without cleaning them in their entirety.
In this post at Cleaner Confessions, we go through the lengths to make the case for spaces and rooms of a house, from those that need cleaning often to the ones that can have weeks before their next wash up.
Daily Cleaning
These are the rooms and spaces that must be cleaned every day no matter how much we hate cleaning.
Kitchen
For households where the kitchen is regularly used, CityLocal101 says cleaning the kitchen daily is a must. From top counters to dishes and all the way to spill spots and so, it is best to sweep all the surfaces before you are done for the day.
Surfaces
Following are the surfaces that should be mopped and cleaned every day or per usage;
Dining Room Tables
Breakfast Nooks
Coffee Tables
This helps in checking the bacteria population while keeping the general level of hygiene. The same goes for decluttering, which means picking up books, utensils, toys, and so there is no pile up in the key sitting areas.
Biweekly Cleaning
Bathroom Sink
Bathroom sinks collect germs just like maths and scum on a daily basis, from hand washing, teeth brushing, makeup application, and so on. This is the main reason why this surface can benefit from biweekly cleaning and washing.
One easy way to go around cleaning your sink is keeping wipes nearby so that every spot or stain can be cleaned instantly. Faucets, handles, and other components of a sink can benefit a lot from wipes because they discourage germ population and growth.
Weekly Cleaning
Frequently Touched Surfaces
This includes surfaces that are often touched, both by residents and visitors. These include;
Light Switches
Door Handles
TV Remotes
Game Consoles
If there is not much dirt and debris, a quick wipe can solve many problems.
Bathrooms
There is no denying that bathrooms can be the infesting places of harmful germs and bacteria because of the frequent traffic and washing and cleaning activities. The surfaces in a typical bathroom are often moist, the colonies of germs and microbes grow by days. When left to their own devices, this could lead to mildew and mold infections which poses a serious threat to health and wellbeing.
Start off easy with emptying buckets and hampers. Then, move on to bathtubs, mats, and towels. In the end, finish off with clean mirrors and other ornamental fixtures in your bathroom.
Monthly Cleaning
Fridge & Freezers
A common mishandling of refrigerators and freezers is keeping expired food in them. This leaves odor and even bacteria in your fridge which can cause diseases, such as food poisoning.
Every month or so, clean the slabs, drawers, shelves, crates, in fact, every nook and corner of your fridge. You will feel a clear change in the odor and freshness of the inside of your fridge.
Cleaning it at regular intervals will help you in reducing mold and mildew growth in your refrigerators.
Floors
Apart from occasional spot cleaning and dealing with stains, you should consider cleaning your floors thoroughly every month.
Start with wiping the excessive dirt and debris from the floor that could be deposited on the surface, primarily, from feet. After that, there are no visible spots on a regular floor that cannot be cleaned with a thoughtful mop.
We come in direct contact with floors by walking, sitting, or even crawling on them. This makes it more important to clean the floors regularly for households with crawling kids and pets.
Tub & Shower
Though bathrooms and their accessories fall into the "once in a week" category, you should give extra attention to showers and tubs every month. Like sinks, their tendency to collect germs and bacteria is too high. 
Another benefit of dealing with shower cleaning is the removal of grout and scum in these areas which is a big plus.
Plants
Although they are living beings with their own cleaning mechanism, there are certain types of plants that need our extra care. For instance, plants with large and wide leaves can gather dust on their surfaces which leads to blockage of the active surface for photosynthesis. Plants can die if you are not considerate about their cleaning conditions.
Biannual Cleaning
Closets & Pantries
There is a sure-fire way to get rid of unwanted clothes. Make an audit of all the useless clothes and donate them. For the expired and spoiled food in the pantries, they should be submitted for recycling as compost.
Oven
Grease is a common culprit in the spaces and areas around ovens and stoves. For twice a year, you can get rid of scum and grease that is produced due to the evaporation of oil droplets. You will see that the kitchen will come to life when you do this and you might eat healthy.
Windows, Fans, Baseboards
The articles mentioned in the heading are common in a typical household. often, they are granted for being clean, but you must give extra care and attention to them, at least twice a year.
Annual Cleaning
Now we have come to the ultimate level. The things categorized in this heading can do years without cleaning or washing. But it is best to spare some time and other resources every year to make the best out of your living space.
Curtains
These are perfect to be reserved for once-a-year spring cleaning buckets. The curtain's fabric is a magnet for dirt accumulation. This will blemish their surface which can only be revived through thorough cleaning. Make sure you sync the curtain washing with the annual window cleaning schedule for maximum output in a small window of time.
Keep in mind that not all curtains are the same. For pieces that are close to stoves or outside of closed space need more attention than usual.
Light Fixtures & Appliances
Many people take it for granted that light fixtures and appliances are clean and cannot be bothered. With the passage of time, they can collect dust and debris. Annual cleaning of these fixtures can enhance their life and functionality.
Backyards & Outdoor
When the time comes right,
This guide will help you in segregating the pieces of your house based on their tendency to gather dust and debris. By giving a timeline, you can organize your cleaning regimen without breaking a sweat. Hopefully, you will streamline your time and other resources.