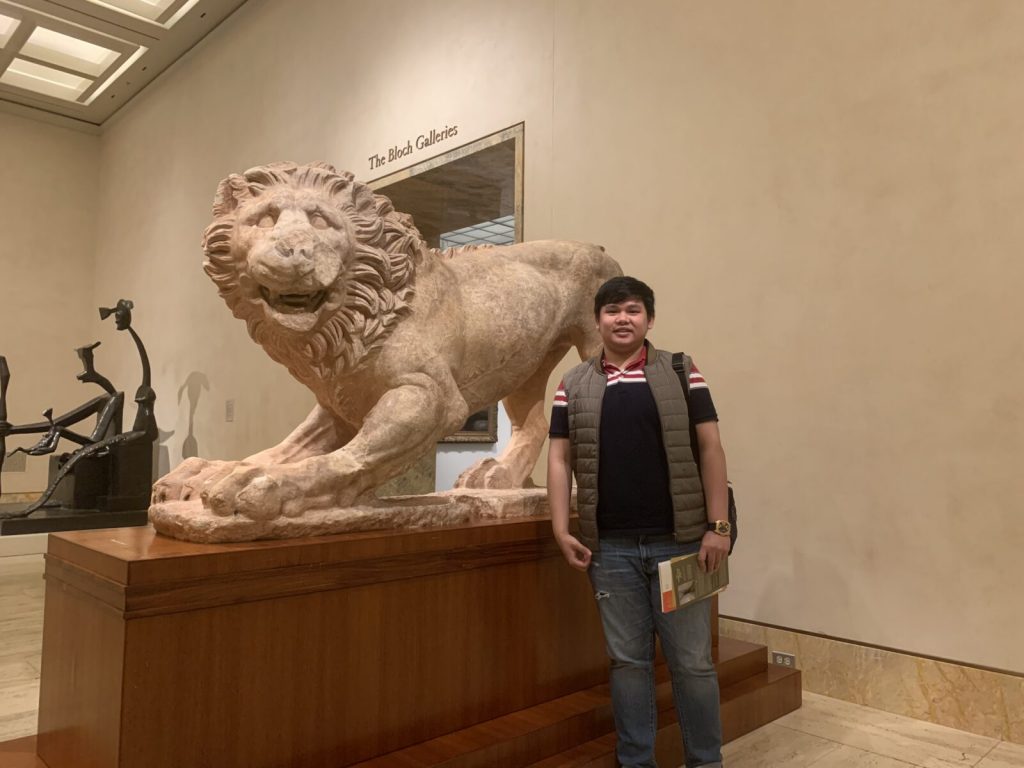 First things first, can you tell us, when did you start with tennis?
I started playing tennis around 12 years old. I'm such a late bloomer and pretty late since I'm not really sporty growing up. I'm very active in extracurricular activities in school. I think I really excelled in school that's why I love studying. I re-ignited my passion for tennis last 2012. I started training till 2014 then I slowly joined tournaments in different tennis clubs and even on the national circuit! I play competitively but I had to cut down on my tournament schedule because of my injuries. I also studied my second masters last 2019 so tennis is not really on my top priority.
Can you walk us through one of your ordinary days? How does your morning routine kick off?
I'm not really a morning person. I usually do breakfast on the go or if I have time, I read a book or check my emails while having my meal. My go to breakfast would be cereals, bread or banana. I often drink milk or hot chocolate. Coffee with milk or tea helps me perk up in the morning. I try to do some stretching and I love walking too in the morning. On weekends, I play a lot of tennis in the morning. I think it varies because I hate being monotonous and I try to mix it up a little bit.
Do you agree that breakfast is the most important meal of the day? What do you usually eat for breakfast?
Well, I have to agree. It really sets up the pace of your day. I love eating breads or pastries with orange marmalade or strawberry jam. If I eat fried rice, I usually pair it with scrambled eggs and bacon. I also drink milk or fresh fruit juice (usually orange or pineapple) along with my meals. I also consume a lot of water to make myself hydrated. Cereals and bananas are my go to breakfast if I'm in a hurry.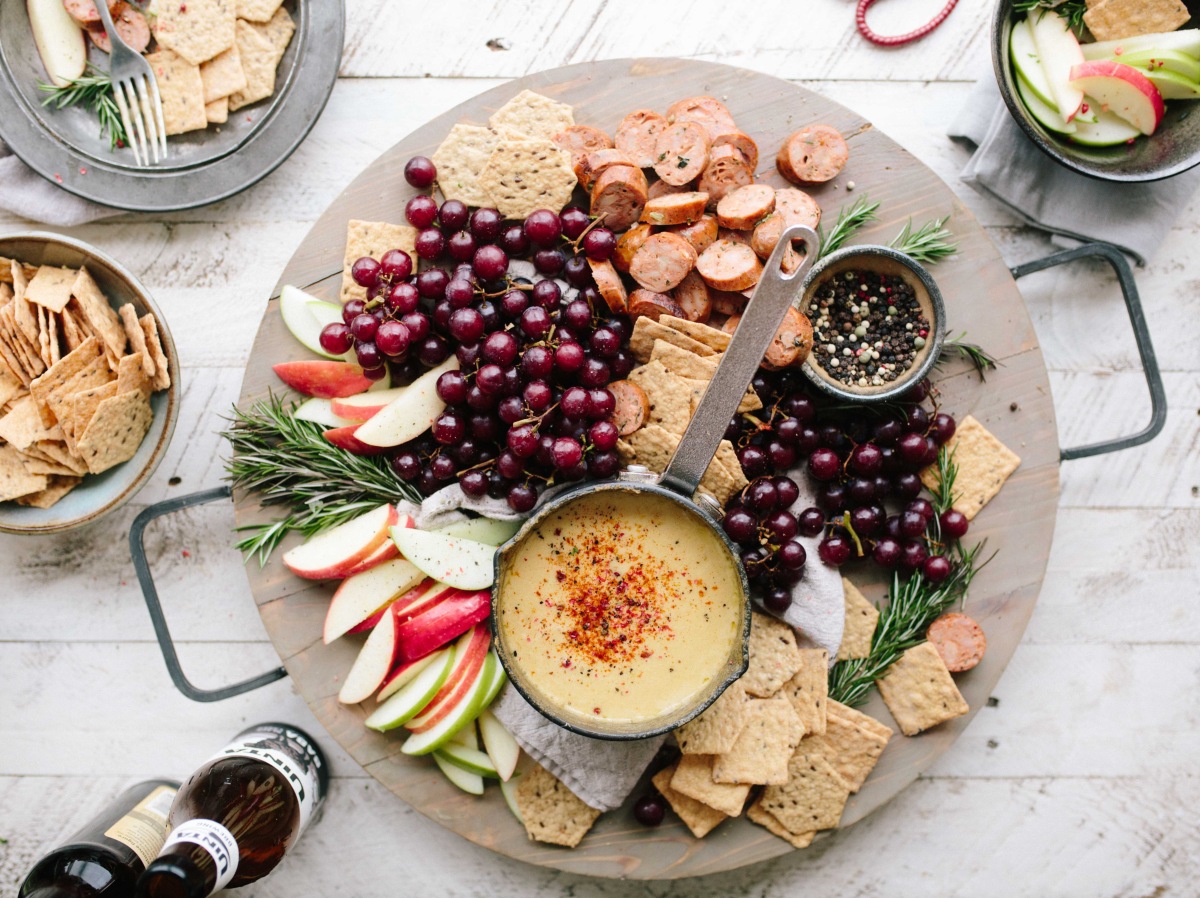 How did you discover your passion for food?
Baking and cooking are some of my hobbies growing up. I usually take photos and share them with my friends and family. Since I also travel a lot, I make sure I try the famous local cuisine of each city that I visit. I also try to recreate the recipes I discover at these countries at home whenever time permits. Lately, I have been doing a lot of food styling projects for some of the brands that I handle. It's really fun and very therapeutic. I think food can be a combination of art and science. It takes science to know the exact proportions and ingredients of each meal while art plays a huge role in plating and styling. 
What is your favorite Philippine dish?
Bistek would definitely be my most favorite Pinoy dish. This is our local version of beef steak. It is made of thinly sliced marinated beef with heaps of soy sauce, onions and calamansi. I usually eat two to three cups of rice if I have this for viand. Kare-Kare and lechon would round up my top three list. I think there's so many regional favorites in the Philippines. I hope you can all try my country's delicacies.
What is your favorite dish in general?
I love anything with tomatoes! I'm a huge fan of tomato-based dishes such as lasagna, menudo and afritada. My top five cuisines would include Italian, Japanese, Indian and Mediterranean, Spanish and Korean.
When did you get the first itch for travel?
This was last 2008 when I traveled for the first time in Australia. I was alone for a month without any family. I was with my co-delegates at World Youth Day in Sydney. It was a fun and amazing experience at such a young age. At 18, I realized that I really love to explore and discover the world one step at a time. I think one reason why I keep on coming back to Australia is that it is where it all started. I recently visited my 28th country and I don't want to stop there. I have this rule that I need to visit at least 1 country per year. So far, I'm very faithful to that promise. 
Can you give advice on traveling on a budget? How to save money without compromising comfort?
Before, I used to always travel on a budget! I usually get cheap tickets via budget airlines for short haul flights. This is a different case for long haul flights. I think I became an expert in utilizing the same airlines so that I can save up on points or miles which I can exchange for future free flights. I have availed around 7-8 free flights using just my points or miles. I usually love seating in window seats, however during long haul flights, I prefer on the seats near the aisle. During my travels, I usually splurge on my gastronomic adventures. Sometimes, we need to reward ourselves a little!
What is your favorite destination you have explored so far?
My favorite destination would be Melbourne, Australia. It's one of the foodie capitals that's why I love exploring the area. Sydney would be the second one because of its majestic attractions. Hagatna, Guam is one of my favorite places in the pacific while Tokyo, Japan and Seoul, South Korea are both Asian cities I really admire in terms of culture and architecture. In Europe, I fell in love with Brugge, Belgium as well as Stockholm, Sweden. Paris, France has a very memorable place in my heart. This is where I experience tears of joy, heartbreak and fun at the same time. The moment I stepped in Paris, I immediately went to see Eiffel Tower and I cried. It was three years in the making planning for the trip. I even studied French in Alliance Francaise de Manille (AfM) to be able to converse in the local language. J'aime tout ce qui a trait à la France!
What is your least favorite destination and why?
This is a very hard question. Based on my experience, I think it would be UAE since there's very less nature to see. It is very man made. I did enjoy the museums and other attractions but I think I went on at a wrong time. Most of the attractions were closed because of reconstruction. I didn't enjoy Singapore either. I love the gastronomic scene though but I was looking for more fun things to do.
How did you start blogging?
I started last December 4, 2016. I was thinking of alternative ways to save up for my two part European trips in March and December 2017. It was a huge decision for me as I had previously used TripAdvisor, Facebook, Instagram and other types of social media for all my reviews. I had that challenge of where and how to start. I read other blogs and searched "how to start your own blog" and did it anyway. Creating my own brand, I focused on four things: "TFTF" which stands for Tennis, Food, Travel and Fashion. A unique combination, with the purpose of displaying a healthier side of gastronomy, as well as interrelating sports and travel. I'm currently in my fourth year and I'm really enjoying it.
What advice would you give to travel bloggers who are trying to make a name for themselves?
For a rookie, start writing and drafting your thoughts. Have an open mind! The best advice that I can give is to do what you really love or something you are passionate about. Don't compare yourself with other travel bloggers and begin to leave your original mark. Be the best version of yourself and be a legend at your own right. Also, try to collaborate with brands and unleash your creative juices. It's fun to travel while having a goal or purpose.
Blog: http://thetennisfoodie.com
Twitter: damian_emman
Pinterest: damian_emman
Facebook: The Tennis Foodie
Instagram: emmandamian
Email: thetennisfoodie@gmail.com