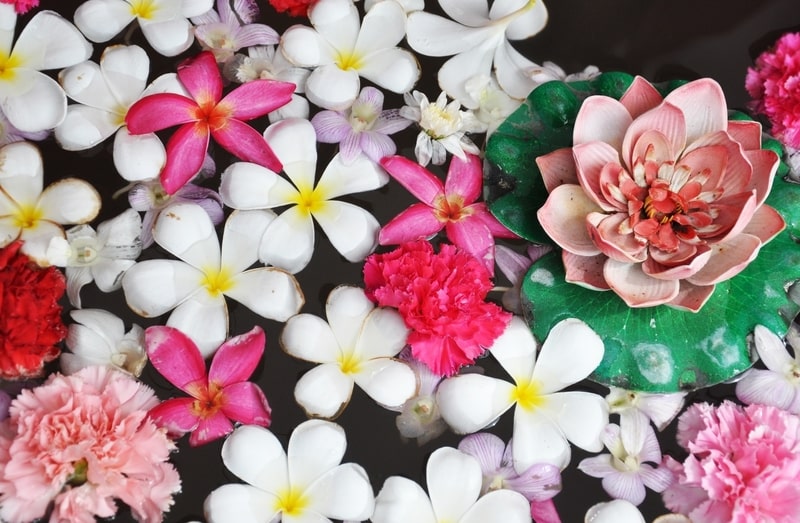 Make this year's Mother's Day the most personal and meaningful of them all. Personalise your gifts and discover something truly unique, that mum will absolutely love, and make it all the more special with meaningful flowers.
To help you out, here's the top list of the most popular Mother's Day Flowers and their meanings:
The meaning in a Mother's Day tulip bouquet,
A springtime bouquet that will uplift any mum, touching her heart and bring a smile to her face for being the superhero mom she is. Yellow tulips, like sunshine, are all about good cheer. Pink tulips say care, affection. Red tulip arrangements are pure and simple in their intent: love.
It's the loveliest and sincerest of ways to celebrate, with Mother's Day flowers roses
A Mother's Day rose bouquet says much about how you feel and ways in which you're thankful. You may not be great at gardening, but if you feel gratitude in general, thanks for all those years of motherly love and devotion? Then dark pink roses (or combined white or cream with darker hues) might be the perfect bouquet. Mother's Day flowers like yellow roses emphasise the idea of devotion. Lighter and mid-range hues of pink denote delight and grace.
Maybe mum's been taking care of the children? Or perhaps you feel she did a fine job raising you into that upstanding individual you are today? Either way, show her your thanks, give flowers for Mother's Day in the UK, and celebrate in a meaningful way she'll surely love.
7 Shrubs to Plant this Spring to Spice Up Your Garden
The gorgeous pomp and sometimes serious side of carnations
Frilly, fun and oh so popular, carnations when pink mean thankfulness and love. Meanwhile, red carnations can be taken to indicate respect and deep appreciation. Though there is a more sombre side to carnations. White carnations are traditional Mother's Day flowers shared between siblings and other relatives for a mother who has passed.
The majesty of orchids on Mother's Day
When it comes to Mother's Day flowers orchids are one of the most lavish and magnificent blooms to give along with your Mother's Day gifts. Symbolising love, beauty and elegance, orchids are a grand surprise in themselves for any wonderful mother. If you want to make that gift last in the long-term, consider making sure to use the right potting mix for orchids.
Make Mum Smile with These Mother's Day Flowers and Gift Baskets
Mother's Day flowers and gift baskets are the perfect combo.
They are a pair that comes together like the layers of a jacket potato, as naturally as fish and chips and mushy peas, or, for some people, chips and curry sauce.
However, you decide you want to celebrate Mother's Day, just make sure you make mum feel extra special and not by decluttering the house.  And if you believe in the power of flowers and surprise gift baskets, here's how to make Mother's Day flowers and her favourite treats come together:
Classic Mother's Day fruit flower basket
It is super simple and fun to match Mother's Day flower colour meanings with your fruit basket. Match up the creamy yellow hues of bananas and Jonas Gold apples, or pale green Granny Smiths and sweet and juicy green pears, with the pastel yellows and greens of a Mother's Day tulip bouquet. Red apples, russet brown pear and red grapes go great with lilies, orchids and carnations.
Mother's Day gift flowers and chocolates
Who can deny the combined power of flowers and chocolates?
Mother's Day gifts, flowers and chocolates will have your mum feeling like there's no one loved as much as she.
Mother's Day flowers and balloons
A simple twist that brings some levity and laughter into the room on Mother's Day. Mother's Day flowers and balloons tied to your gift basket are a way to remember the child inside, and bring back the joy and carefree attitudes of earlier days. Give your mother the gift of youth while the two of you reminisce, laugh, and share memories of pleasant days from the past.
Mother's Day flowers and wine
Keep mum smiling on Mother's Day! Isn't that the point? Beautiful flowers for Mother's Day will do the trick but so will a bottle of her favourite vintage. Red, white, or perhaps champagne if she's a bubbly kind of gal.
DIY Mother's Day flower basket arrangement
Even if you don't typically consider yourself the artsy type, it is easy enough for you to decide on a colour scheme and a general theme, then shop around for a few items to fill your own basket for mom. Plenty of shops will carry scented soaps, bubble bath, tea lights and other candles, or gourmet dried fruits, chocolates, roasted nuts, biscuits and other sweet and savoury treats if you decide to opt for a food or fruit basket. Enjoy all of these treats…and Happy Mother's Day!
Thank you for visiting Cleaner Confessions!