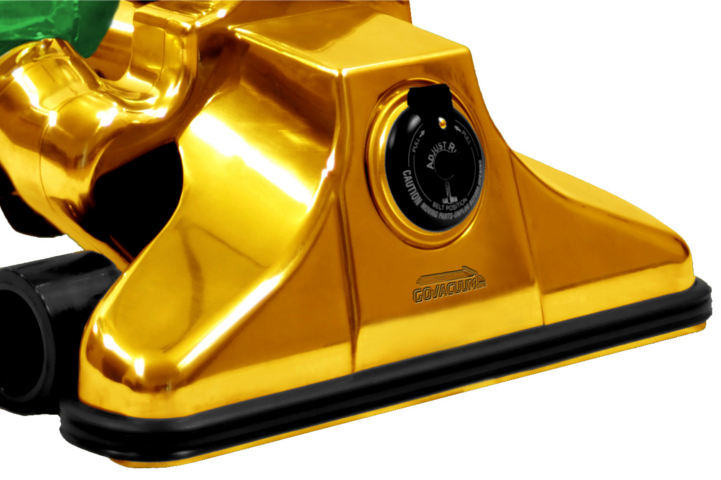 The most expensive vacuum cleaner in the world now can be bought for 1 million dollars and you can even order it online.
The cleaning machine is so expensive because it is covered with 24K gold. Besides it has improved motor which produces stronger airflow and many cleaning modes which ease the person using it. The vacuum cleaner has a HEPA bag as well as robust cleaning capacity and it is easy to use because of its light weight. You can say good bye of the unpleasant hair balls in your home once you buy such a powerful machine.
The design of the luxurious item is in green and gold. There are only 100 of them which will be sold, each one can be engraved in a way you want. All vacuum cleaners are ready except for the golden plate which is being done after a cleaner is ordered.
According to many, it is a luxury which most of the rich people would like to have because of its eccentricity. It is interesting to place your gold 1 million vacuum cleaner in the garage next to your Porsche.