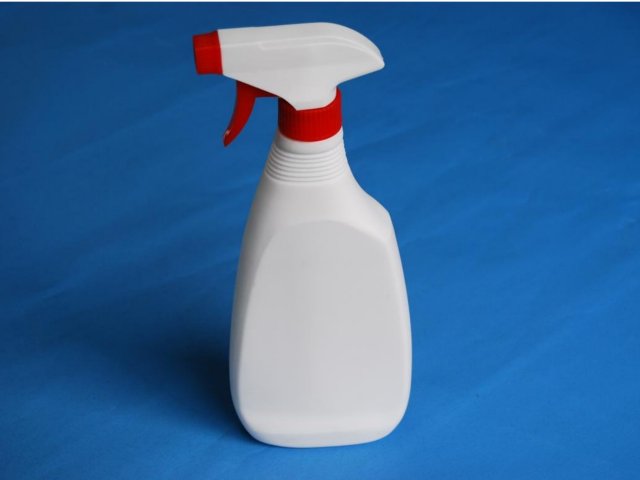 Every spray bottle has an option to be turned off so when the kids accidentally happen to find them, they won't be able to spray and thus are protected. Unfortunately this method has been proved to not be that effective. Now there is a new protective design for spray bottles which hopefully will prevent kids from spraying.
The new design of the spray bottles is consisted of another trigger on the back of the bottle which the adult has to push together with the front one. How is this going to help? The hand of an adult is bigger than a child's hand which makes it possible for a grown up to push both triggers. But a child doesn't have that big hand to squeeze them both.
According the experts and Lara McKenzie, who is a researcher at Nationwide Children's Hospital, this newly created design will prevent around 6 000 injuries of children that occur every year. Statistics show that 40% of the injuries caused by household products are due to spray bottles and the easy access children have to them.
The new design of the bottles will cut significantly the cases of poisoning, skin burn and some other injuries.