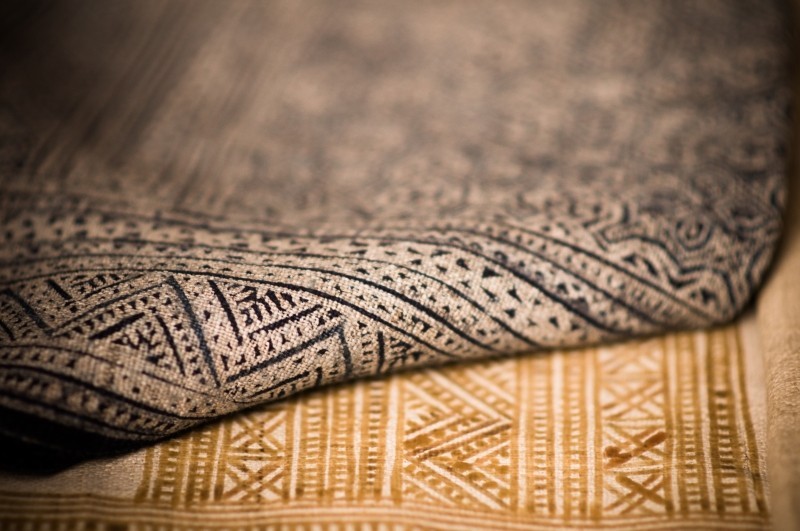 I am sure we all experienced a dreadful coffee or wine stain on the living room carpet. Add children to the mix and I am sure you can find some other suspicious looking stains.
I love my living room cream carpet. When we moved into our current home five years ago I knew exactly what I wanted. What I didn't consider at the time, that even though we already had a toddler then, this carpet would become a magnet for all sorts of accidents involving food and drink.
We have had some tea and coffee spillages, smudged chocolate chips along with some smoothie. Yuk.
With the holiday season upon us, there are bound to be some accidents, so I thought I would share some of my tips to get rid of the stains and keep it relatively clean.
CLEAN THE STAIN AS SOON AS POSSIBLE
It will avoid having an eternal reminder of a glass of wine or hot coffee and also further damage to the carpet/underlay. This applies to all types of fabrics, linen and upholstery.
DO NOT SCRUB THE STAIN
You want to pat it dry with a paper kitchen/cloth towel so it absorbs most of the liquid. If you rub the stain at this stage it will get deeper into the carpet fibres and cause irreversible damage – I learned from my own mistakes! Blotting will pull the stain out gently and with wool carpets won't change the texture of the fibres.
Work inwards, starting on the outside. It will avoid spreading the stain further and creating an even bigger mess.
In the early days of stain accidents, I accumulated a small collection of carpet cleaning and stain removing products but all in all my mum and grandmother came to the rescue with some simple solutions that can be found in any kitchen cupboard.
MILD DETERGENT
Most of the stains after blotting, I was able to remove with a mild detergent (washing up liquid, baby shampoo). The washing up liquid foam managed to shift the stain and if that wasn't enough I mixed 2 tablespoons of salt with a glass of white vinegar. When the stain is dry I just hoovered any remaining of salt.
COFFEE AND CHOCOLATE STAINS
Those seem to be the most common in our household but believe me this is not the basis of our everyday diet 🙂
All you need if you spill/spread those two on your carpet is white vinegar – a simple solution of one tablespoon of vinegar to 1 litre of water applied on a soft sponge and then the stain should make it disappear.
If you don't have vinegar at hand bicarbonate of soda will do the same trick. A little bit applied on a wet sponge/cloth and rubbed gently inwards should make that coffee/tea or chocolate stain disappear.
COFFEE AND WINE STAINS
Fresh coffee and wine stains can be treated just with table salt. I just cover the stain generously with the salt and wait for it to get absorbed. Next, I wash the salt off with some lukewarm water and if needs are some mild detergent.
WAX STAINS
I am sure you will have lots of candles around this season and in case any of the wax spills out onto the carpet the easier way to get rid of it is to cover the stain with paper towel and iron it (make sure the iron isn't too hot, otherwise you may burn the carpet). The heat will melt the wax and the paper towel will absorb it.
Things we have at home are probably more effective to those found in the shops, we just need to know how to utilise them.
Despite my love for natural, easily accessible products to keep the stains at bay, every couple of months I keep my carpet clean with this VAX carpet cleaner, as it manages to pick up all the dust and dirt accumulated over the few weeks. Usually, I give it a good clean before we all go upstairs and by the morning the carpet is dry. I don't know how we managed without it as the amount of dirt it picks up, despite almost a daily hoover around amazes me every time.
CONSIDER PROFESSIONALS
Sometimes stains are here to stay and sometimes.. not even professionals can help you get rid of one. However, some situations are less desperate than others!
Depending on how big is your piece and its condition, the cost of cleaning will vary depending on the technique required (deep steam cleaning via hot water extraction or via dry chem powder). Some companies will even provide discounts and extra services, such as an insecticide treatment and stain protection, so it's well-worth considering the benefits of trusted professionals. If you want to have your home taken care "for good", you could consider to opt in for the various types of discounts: combo deals, membership and loyal client programs, and etc. When it comes to cleaning stains, know-how comes first.
Do you have any carpet cleaning tips that you swear by?
Please do share them in the comments below!
If you liked this post or thought it could inspire someone, share it or like it.
Thank you for visiting Cleaner Confessions!