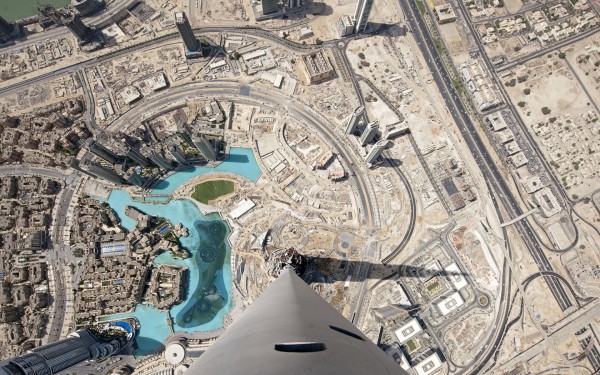 The TV presenter Dallas Campbell is washing the windows of the tallest skyscraper in the world – Burj Khalifa.
He is doing this because of a new programme on BBC called Supersized Earth. The height of the building is 2700 feet and Campbell has been waiting for a year to get a permission to shoot a film while hanging outside the skyscraper.
The TV presenter has to go out of the building with a bucket full of water and soap and a squeegee in his hands. He told about the scary experience to one of the reporters of Daily Direct. Everything seemed to be great until he had to step outside and the whole picture started looking differently. The strong wind in Dubai makes the things even worse. Although the 2700 feet building scared Campbell, he didn't quit.
The window cleaning of the building is done usually by a professional team of 36 cleaners. The cleaning of all windows takes up to 3 months.