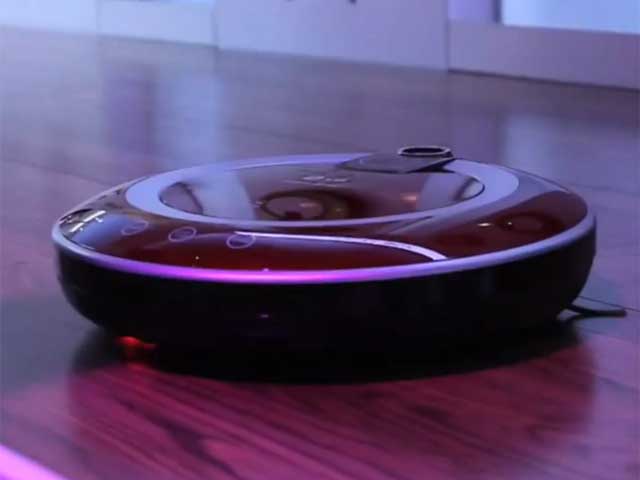 Technology and cleaning have come one, meet iRobot Scooba. Home cleaning chores can be left to the robot. No more carrying a bucket of water around, pushing a mop forward and backwards, this is the speciality of the new Mopping bot – iRobot Scooba.
Go back to the 21st century and use modern technology instead of grabbing the brush or the broom.
Mopping bots are actually not the newest cleaning technology. They have been on the market for a few years, but most cleaning gadgets have now been further improved.
The newest robo-cleaners or mopping-bots on the market are suitable for people too busy to give their home a deep cleaning and a vigorous mopping. The average iRobot Scooba weighs only 8.6 pounds and can substitute a vacuum cleaner offering some outstanding features such as brushing and washing carpeting. Once charged it can sweep clean a about 425 square feet for you. Improved models are smarter and clean way better their predecessors.
First scooba cleaners were too large for cleaning a single corner, their dimensions didn't allow them to get into the corners and dust was left to linger there. But no more.
Smaller models are now endorsed. They are half as powerful, but this means that they consume less electricity. They still have a the full cleaning pack – brushes, water jets and a squeegee.
The new Mint Plus has a new approach to cleaning. It has a built-in GPS system that will clean every spot without over cleaning some areas.