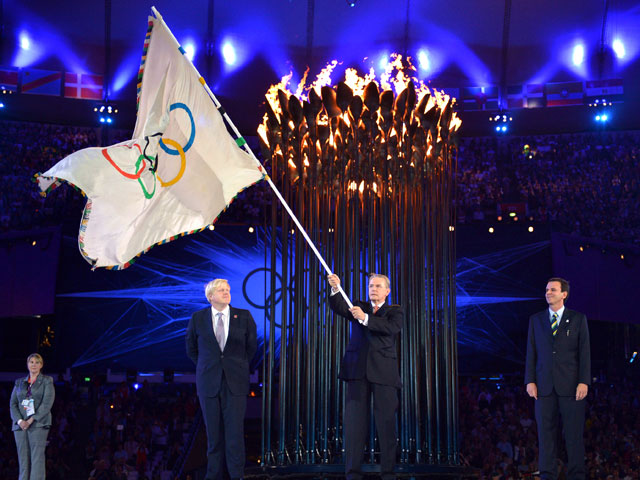 The Brazilian sweeper Renato Sorriso was dancing last night at the closing ceremony of the XXX Olympic Games in London.
The grandiose closing ceremony last night ended with 9 minute show made by Brazilian artists including the Rio sweeper Renato Sorriso. The next Olympic Game in 2016 will be help in Rio de Janeiro and performers as Marisa Monte and the rapper Bnegao gave us a clue about the show we can expect after four year.
A major role in the Brazilian show had a sweeper who became famous in 2009 after a video in Youtube showing him dancing while doing his daily cleaning routine along Rio streets. The cleaner gave a start of the carnival spirit of the next Olympic Games.
Some of the dancers at the ceremony were also dressed like cleaners in the beginning. This reminds us about the whole cleaning process which is expected to take place in the British capital after this huge event.