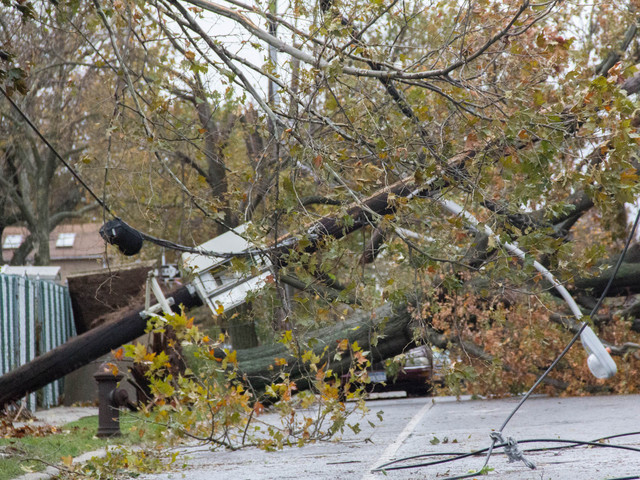 The devastating Hurricane Sandy is deteriorating, changing direction and heading westwards. Officials are now estimating the damages and provisioning the costs of restoration and repair after Hurricane Sandy.
After strong winds of about 60 mph whipped Milford, trees were pushed on roadways and power lines disrupted.
The Stock Exchange is also subjected to cleaning up, and preparing to finally open again. Sandbags can still be seen on the main New York Stock Exchange entrance. Although some parts of the financial district are still underwater, as in Lower Manhattan, Wall Street is set to open on Wednesday – Halloween.
But all trading platforms should open when they are ready. Cleaning up and damage evaluation are still under way. All financial and trading systems know that any delay in their operations may undermine their reputation and repel investors, but safety comes first.
An emergency response team will conduct the repair and cleaning up jobs, especially when it comes to New York Stock Exchange and Lower Manhatten area.