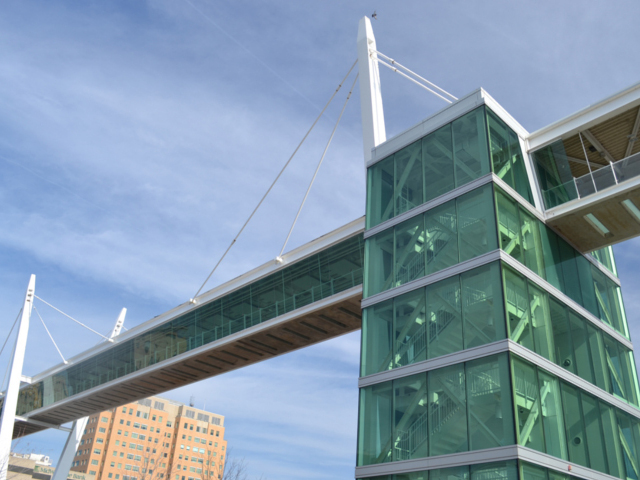 There is a major problem on Skybridge in Davenport, Canada. The bridge symbol of modernization becomes a place for homeless people and trash.
Although there are cleaners taking care of the place on a daily basis, there is too much trash on the stairwells. People share that they noticed the stairs on the bridge were turned into a place for homeless people who leave an awful mess behind. The janitors who sweep and scrub the floors every day say they find great amount of rubbish including cans and human fluids. Their appeal is for the city and the citizens to do something to keep the bridge clean.
One of the future steps the authorities plan to take is engaging the police to be aware of the order and whether there is littering on the bridge. This is not a single problem and many of the bridges around the world need more cleaning than they actually receive. When the homeless people don't have another place to go, they go on the bridge because there is no one to bother them.
Once the police starts watching Skybridge, people hope the littering will be reduced to a minimum.
« « previous post: One in 20 Brits Uses Carpet Cleaning Service Regularly | next post: Main Reasons Why People Hate Cleaning Revealed » »