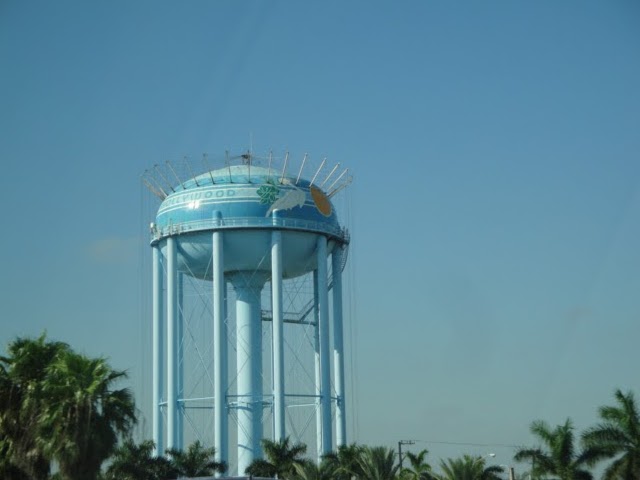 One of the water towers in Hollywood will be cleaned soon. The scheduled cleaning process costs $595 000 and it cannot be postponed as each tower must be cleaned every 10 years.
The water tower was built 54 years ago and it is located on Sheridan street. It is the second tower of this type in Hollywood. The first one is situated on Sheridan street and Interstate 95. The cleaning of this tower cost $680 000. It was more expensive because of two LED clocks that was placed on the tower and later were removed because they didn't work properly.
In January the cleaning process will begin and it includes re-coating of the tank from inside and outside. The time needed for the process to begin is approximately four months. The design of the tank will be different and its purpose will be to advertise Hollywood.
There was a suggestion from Coca Cola company to pay for the redesign if they are allowed to put their logo on the water tower. The suggestion was denied by one of the Commissioners Linda Sherwood.
« « previous post: Dangerous Cleaning Detergent Stolen | next post: Winbot 7 Is the New Window Cleaner » »