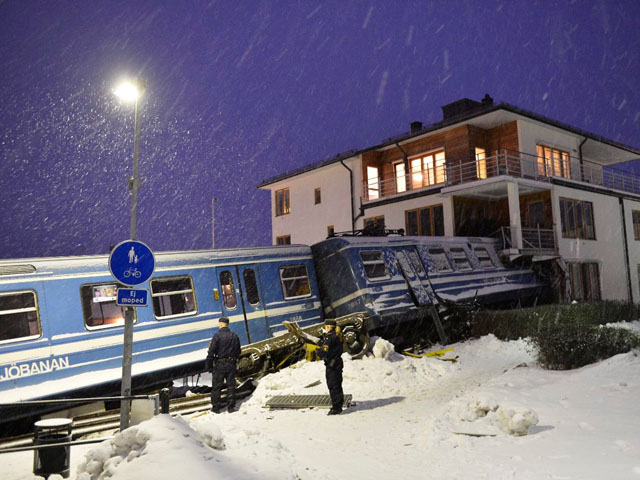 The Swedish cleaning lady who was recently accused of hijacking a train and crashing it in a residential house kitchen is not to blame for stealing the vehicle.Swedish authorities came out with a stable verdict that the woman is found innocent of causing the accident. The criminal case against the cleaning lady is now closed. The woman is still recovering from her injuries after the train crash.
Prosecutors now firmly state the woman started the commuter train by complete accident while cleaning it, despite the original version of her stealing the vehicle. The lady is no longer to blame and no longer suspected for the train theft.
AFP news agency reported on Friday that all the facts point that the case was a mere accident. The woman started the train due to some unfortunate, temporary circumstances, doing this without any criminal intentions.
None of the residents of the house hit by the train was hurt, as the crash happened on Tuesday early morning. The train operating companies will face investigation and safety inspection due to suspected breach of safety laws.
source: BBC news